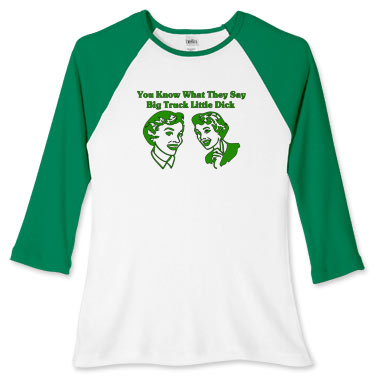 Get the message across that wasting resources is not impressive and in fact paints you as a loser as these two retro babes whisper to each other: "You know what they say big truck, little dick."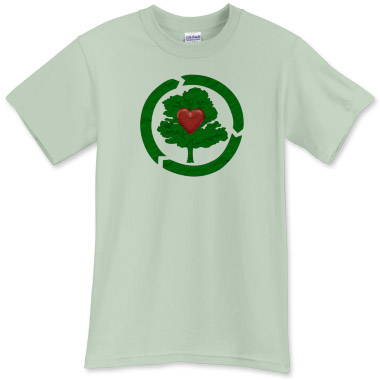 The law of Karma works in Nature too, which is why it's important to take from the earth mindfully with an awareness that you get back what you put in. If you give the earth peace, she will give you a peaceful world. It really is that simple.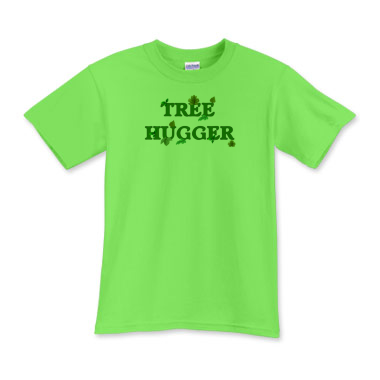 In a world where everyone is out for themselves, it takes an unselfish person to dedicate energy toward saving the planet for future generations. Where this design that says "Tree Hugger" with honor because you've earned the right to wear it.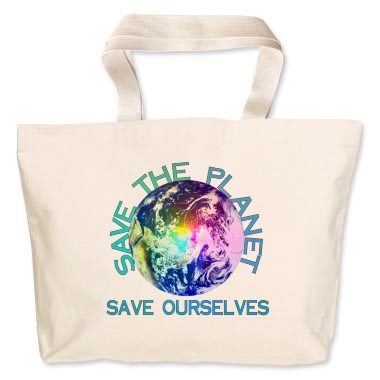 Global Warming, Pollution, Climate Change, Melting Polar Ice Caps, threaten the planet. This rainbow earth says: "Save the planet, save ourselves."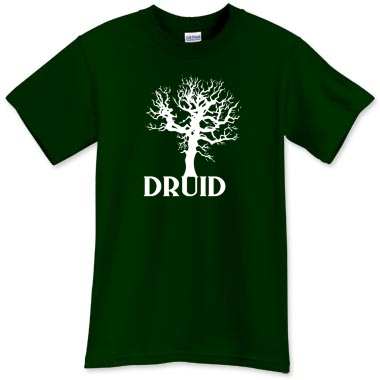 Are you a Pagan who follows the Druid Path? Here is your t-shirt with a tree growing from the word Druid. Available in light and darks shirts and other fine casual wear.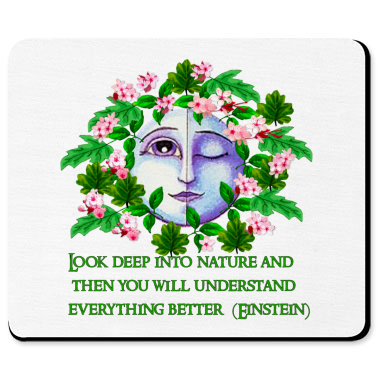 The Moon Goddess with her dark and light, asleep and awake consciousness returns in the Spring with and Einstein quote: "Look deep into nature and you will understand everything better."